India's Golden Triangle
The Golden Triangle and Ranthambhore
Explore the bustling bazaars and iconic landmarks of Old Delhi; Marvel at the architectural wonders of Agra, including the Taj Mahal and Agra Fort; Embark on game drives in Ranthambhore National Park; Discover the grandeur of Jaipur; Watch a Bollywood movie at Heritage Cinema Hall; Learn about the rich cultural heritage of each destination.
This trip will take you on a journey through India's Golden Triangle and Ranthambhore National Park. The itinerary reveals the bustling streets of Delhi, the architectural wonders of Agra including the iconic Taj Mahal, and the vibrant culture of Jaipur. This classic tour is spiced up with a thrilling game drive in Ranthambhore, where you can witness the majestic wildlife of India in its natural habitat.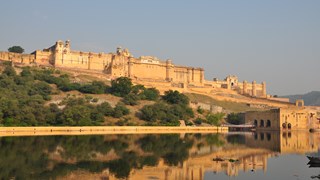 Your holiday includes
International Flights
Accommodation in twin/double share basis at all hotels
Meals as detailed in the itinerary
Transfers and Transportation as detailed in the itinerary
English-speaking tour leader
Spice Escapes Host
Activities as detailed in the itinerary
Entrance fees to places visited on the itinerary
Group tips & gratuities
Your holiday extras
Sole Occupancy Supplement
Personal travel insurance
Drinks
Items of a personal nature
Personal tips and gratuities
Meals not mentioned in the itinerary
Activities not mentioned in the itinerary
The Golden Triangle, encompassing Delhi, Agra, and Jaipur, is a fascinating cultural circuit of Rajasthan that showcases the rich heritage and architectural marvels of North India. From the bustling streets of Delhi to the grandeur of the Taj Mahal and the vibrant Pink City of Jaipur, this iconic route offers a glimpse into the diverse history, culture, and iconic landmarks of the region. Ranthambhore National Park is a natural site known for its abundant wildlife amidst the picturesque landscapes of Rajasthan.
Location & Itinerary
Day to Day Itinerary
Day 1: Fly overnight to India
Day 2: Arrival in Delhi
Once you arrive at Delhi Airport, you will be welcomed and transferred to your hotel in New Delhi. Your guide will meet you at the hotel, provide a briefing, and take you on an orientation walk, possibly exploring one of the local bazaars.
Accommodation: The Royal Plaza; Meals included: Breakfast
Day 3: Full day for exploring Delhi
After breakfast you will embark on a guided tour exploring Delhi, visiting Jama Mosque and experiencing a cycle-rickshaw ride through the bustling Chandni Chowk bazaar in Old Delhi. You will also have the opportunity to visit Rajghat, the cremation site of Mahatma Gandhi, and catch a glimpse of the majestic Red Fort. Enjoy a walk around India Gate, capturing photos of the iconic monument and the nearby Presidential Palace. Later in the day, explore Humayun's Tomb and the magnificent Qutub Minar, or alternatively, you may choose to visit the Red Fort.
Accommodation: The Royal Plaza; Meals included: Breakfast
Day 4: Drive to Agra and visit the Mehtab Bag Garden
After an early breakfast, embark on a 3-4 hour transfer to Agra via the Expressway. Along the way, you can make stops at various toll plazas with facilities and cafes. Upon arrival in Agra, check in to your hotel and take some time to relax. Enjoy lunch at a local restaurant before proceeding to visit Agra Fort. In the evening you can experience the breathtaking sunset view of the Taj Mahal from Mehtab Bagh, a garden situated across the Yamuna River.
Accommodation: Grand Imperial; Meals included: Breakfast
Day 5: Sunrise at the Taj Mahal and Journey to Ranthambhore
Rise early and meet your guide at the hotel lobby for a sunrise visit to the enchanting Taj Mahal. Marvel at the changing colours of the marble masterpiece as the sun rises. Afterwards, you will return to the hotel for breakfast, check out, and depart for Bharatpur.
En route, visit the deserted city of Fatehpur Sikri. After a lunch stop, you will be transferred to the railway station to catch your train to Ranthambhore. Upon arrival in Ranthambhore, a 20-minute drive will take you to your hotel. In the evening you can enjoy tea, snacks, and a small cultural program before dinner.
Accommodation: Clarks Safari Lodge; Meals included: Breakfast and dinner
Day 6: Ranthambhore National Park
Today you will embark on shared Canter game drives in Ranthambhore National Park, with one early morning drive and another one in the late afternoon. This expansive park spans 400 sq. km and is renowned for its diverse wildlife, including the majestic big cat, as well as sloth bears, leopards, jackals, hyenas, crocodiles, and a variety of bird species. The park is divided into different zones, and the number of vehicles allowed in each zone is regulated by the forestry department.
Accommodation: Clarks Safari Lodge; Meals included: Breakfast, lunch and dinner
Day 7: Drive to Jaipur and City Tour
After breakfast, drive for approximately 3-4 hours to reach Jaipur, also known as the Pink City (along the way, there will be regular stops for refreshments and meals). Once arriving in Jaipur, you will be transferred to your hotel. A well-established city dating back to the 17th century, Jaipur boasts a rich cultural heritage. Visit the City Palace and the fascinating Astronomical Observatory, which stands as a remarkable feat of architecture from its time. In the evening you can enjoy some leisure time and a dinner at one of the city's delightful restaurants.
Accommodation: Grand Uniara; Meals included: Breakfast
Day 8: Jaipur: Amber Fort and Optional Activities
After an early breakfast, you will visit the magnificent Amber Fort located just outside Jaipur. Admire the intricate architecture and soak in the panoramic views of the surroundings.
En route, you can make a photo stop at the famous Wind Palace. The afternoon is free for optional activities such as watching a Bollywood movie at Heritage Cinema Hall (Raj Mandir) or visiting the nearby Monkey Temple.
Accommodation: Grand Uniara; Meals included: Breakfast
Day 9: Drive back to Delhi
Enjoy a leisurely morning and then embark on a scenic drive back to Delhi, which takes around 5-6 hours (along the way, there will be regular stops for refreshments and meals). In the afternoon you will arrive at your hotel near the Delhi airport, where you can relax and prepare for your departure.
Accommodation: The Atrio; Meals included: Breakfast
Day 10: Departure from Delhi
After breakfast, depending on your flight time, you will be picked up from your hotel and transferred to the airport for your onward journey.
Meals included: Breakfast
Travel & Stay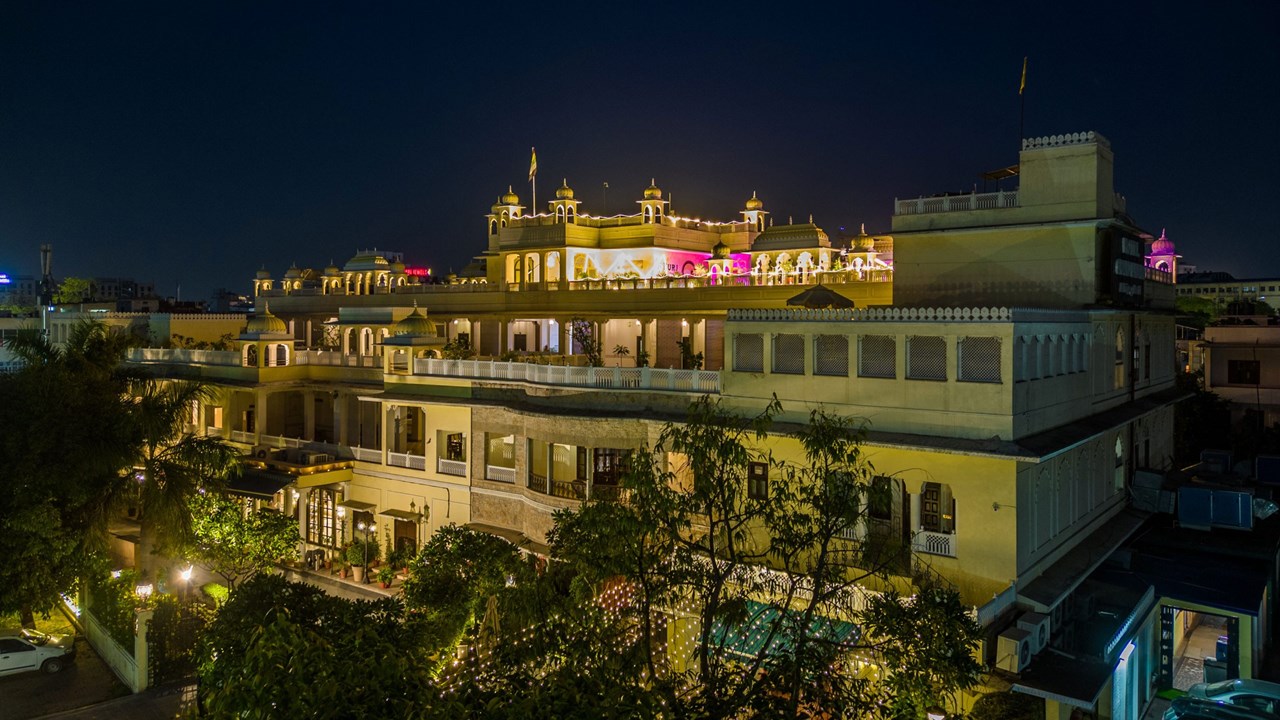 The Royal Plaza - New Delhi - Located in the heart of the capital city Connaught Place, New Delhi Hotel The Royal Plaza is close to several locations of interest including India Gate, Presidential Palace, Parliament, Pragati Maidan and shopping districts amongst others. Winner of several awards we are a fully serviced 4 star-deluxe property.
Clarks Safari Lodge - Ranthambore is a haven for wildlife enthusiasts and nature lovers. This quintessentially Rajasthani setting is a sweet medley comprising all the elements that an adventurous traveller would seek.
Grand Uniara - This heritage hotel, which was an erstwhile place, features spectacular views of the city and Moti Dungri Hills. If reliving the grandeur of a past era with a stay at one of this leading heritage hotel in Rajasthan is a must. Showcasing a classic example of history recreated, this heritage hotel holds onto its unique regal charm while striking the right balance between its rich cultural heritage and modern comforts.
The Atrio - Located in New Delhi, Atrio is a luxurious hotel in Rajokri that is designed to cater to the needs. The hotel overlooks a perfectly manicured green lawn and beautifully spacious courtyards. Characterized by its delectable food and awesome, amicable personal relations service, Atrio promises you a stay that you will never forget! Atrio by Devam prides itself in its breath-taking landscapes, turquoise swimming pools, and tranquil vibes.
Provisional Flight Information
14/03/2024 Heathrow to Delhi Dep: 1830 Arr: 0845(+1)
23/03/2024 Delhi to Heathrow Dep: 1050 Arr: 1545
14/03/2024 Manchester to Heathrow Dep: 1505 Arr: 1610
14/03/2024 Heathrow to Delhi Dep: 1830 Arr: 0845(+1)
23/03/2024 Delhi to Heathrow Dep: 1050 Arr: 1545
23/03/2024 Heathrow to Manchester Dep: 1725 Arr: 18300
14/03/2024 Edinburgh to Heathrow Dep: 1505 Arr: 1630
14/03/2024 Heathrow to Delhi Dep: 1830 Arr: 0845(+1)
23/03/2024 Delhi to Heathrow Dep: 1050 Arr: 1545
23/03/2024 Heathrow to Edinburgh Dep: 1745 Arr: 1915
14/03/2024 Birmingham to Dubai Dep: 1330 Arr: 0035(+1)
15/03/2024 Dubai to Delhi Dep: 0420 Arr: 0855
23/03/2024 Delhi to Dubai Dep: 1035 Arr: 1300
23/03/2024 Dubai to Birmingham Dep: 11450 Arr: 1845
| Flights | Price | |
| --- | --- | --- |
| London Heathrow | £2335.00 | Available |
| Edinburgh | £2385.00 | Available |
| Manchester | £2385.00 | Available |
| Birmingham | £2435.00 | Available |
| Accommodation | Price | |
| Place in a Double Share Room - Must be 2 | £0.00 | Available |
| Place in a Female Twin Share Room | £0.00 | Available |
| Place in a Male Twin Share Room | £0.00 | Available |
| Place in a Single Room | £499.00 | Available |
Not enough spaces left for you? Click here to join the waitlist
Heath
​It is recommended to consult with a healthcare professional or travel clinic before the trip to ensure all your routine vaccinations are up to date. Mosquito-borne diseases such as dengue fever and malaria are a concern in some regions, so using insect repellent, wearing long sleeves and pants, and sleeping under mosquito nets are advisable. Hygiene practices such as drinking filtered water, washing hands regularly, and avoiding street food can help prevent gastrointestinal issues. It's also essential to have travel insurance that covers medical emergencies and to carry any necessary prescription medications along with a basic first aid kit. For more information, we recommend visiting https://fitfortravel.scot.nhs.uk
Passport and visas
British citizens visiting India need to have a valid passport and a visa before their arrival. The passport should have a minimum validity of six months from the date of entry into India and at least two blank pages for visa stamps.
British citizens can apply for an e-Tourist visa (eTV). The e-Tourist visa allows for a maximum stay of 30 days and is valid for a single entry. It's recommended to check the official website of the Indian High Commission or consult with the appropriate authorities for the most up-to-date and accurate information regarding passport and visa requirements.
For more information we recommend visiting:
https://www.gov.uk/foreign-travel-advice/india
Travel Insurance
Please ensure that you have adequate personal travel insurance to suit your requirements in place before you travel. Spice Escapes have arranged a scheme with Staysure who are fully authorised and regulated by the FCA (firm reference number 663617) full details of which can be found on the FCA website www.fca.org.uk. For an instant online quotation please click here.
Money
The local currency is the Indian Rupee (INR). It is advisable to exchange your currency for Indian Rupees at authorised currency exchange centres, banks, or airports. Major airports and cities have currency exchange counters for your convenience. While credit and debit cards are widely accepted in hotels, restaurants, and larger establishments, it's recommended to carry some cash for smaller vendors, local markets, and transportation fares. ATMs are also available in most urban areas for cash withdrawals.
Electricity
We recommend you check if you require an adaptor for your electrical items at:
http://www.worldstandards.eu/electricity/plugs-and-sockets/
Please dress with respect to local customs
India is a conservative country, and it is advisable to dress modestly, especially when visiting religious sites or conservative areas. Both men and women should avoid revealing clothing and opt for attire that covers shoulders, knees, and cleavage. It is customary to remove footwear before entering temples and some other religious sites. You can consider carrying socks or easily removable shoes to make this process more convenient.
Host & Everything Else
In March, the climate in Rajasthan is generally pleasant in most of the destinations. Delhi and Agra experience transitioning weather with the end of winter and the onset of spring. Temperatures range from around 15-30°C, providing comfortable conditions for exploring the local sights. In the early spring, Jaipur begins to warm up with temperatures ranging from 20-35°C, while Ranthambhore National Park sees a similar climate, making it a suitable time for wildlife observations.
Please find below a non-exhaustive list of what to bring on your trip. Please note that the weight limit on our allocated flights is 23kg.
Appropriate clothing: lightweight and breathable layers suitable for the season, including t-shirts, shorts, and long pants, as well as modest attire for the religious sites
Comfortable walking shoes
Sun protection (sunscreen, sunglasses, and a wide-brimmed hat).
Insect Repellent for the Ranthambhore National Park
Travel adapters suitable for Indian electrical outlets
Personal medications
Money in cash and cards (for emergencies and convenience)
Reusable water bottle
Camera and binoculars for the Ranthambhore National Park.
Small travel backpack for personal items during the daily excursions
Why Book with Spice Escapes?
40 Years' Group Travel Expertise
1300+ trips, 10000+ smiles
Not floating your boat? Check out our other Escapes…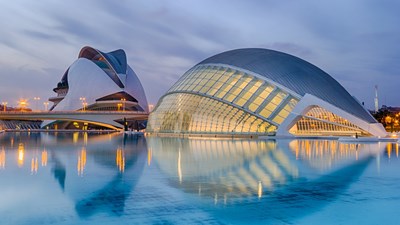 Wed 06 Mar 2024 - Sun 10 Mar 2024
Discover Valencia - a city of contrast from charming old town history to ultra modern cutting edge innovation. This 5 day break gives a little more time to enjoy the city to its fullest!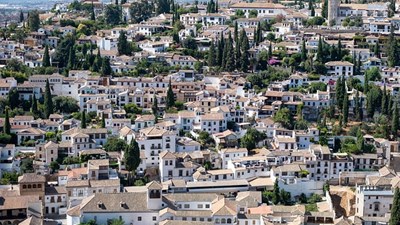 Sun 02 Jun 2024 - Sun 09 Jun 2024
The scent of orange blossom, the swish of a flamenco dress, the glimpse of a white village perched atop a crag: memories of Andalucía linger. Come and join us as we explore the wonderful region of southern Spain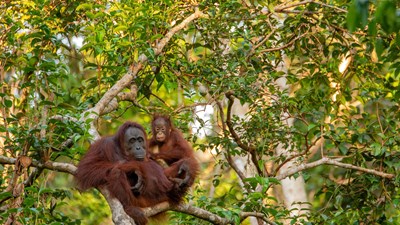 Sat 15 Jun 2024 - Fri 28 Jun 2024
Known for its beaches, ancient biodiverse rainforest and exotic wildlife, if the mystical Borneo is not on your bucket list, it should be!