Berlin Christmas Markets
So much to explore & discover at Christmas in this surprising city
It's almost 30 years since its post-Wall rebirth and Berlin is a scene-stealing combo of glamour and grit, teeming with top museums and galleries, grand opera and guerrilla clubs, gourmet temples and ethnic snack shacks. Whether your tastes run to posh or punk, you can sate them in Berlin. What we want however is Christmas!
Join us as we get in the festive spirit in search of some of the world's best Christmas Markets. There is also so much more to see including the Brandenburg Gate, Checkpoint Charlie and much more.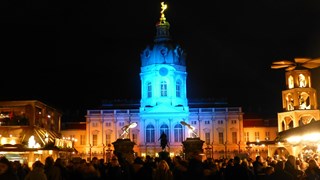 Your holiday includes
Flights including luggage as outlined
3 nights twin share accommodation at the H2 Hotel Berlin-Alexanderplatz
3 continental breakfasts
Your holiday extras
Single supplement £195
Personal travel Insurance
Drinks, lunches & evening meals
Optional excursions
Personal extras
This trip does not include transfers from the airport as train services operate every 20 minutes and take you right to the centre of Berlin and Alexanderplatz from where it is a short walk from the hotel – this is the quickest and most efficient way of travelling into the city centre and allows a cheaper price for the trip as well as greater airport choice as we don't need to group flights together. Full details of how and where to access the transport network will be provided and of course unless you are the only one booked on your flight you won't be travelling alone!
We recommend booking the Berlin Welcome Card which includes transport from airport and around the city which you will use plus discounted attraction entrance -
https://www.visitberlin.de/en/berlin-welcome-card
€47 for 4 days Berlin + Potsdam ABC incl. Airport Berlin Brandenburg (BER). This can be booked in advance for the dates of your visit.
Location & Itinerary
December is a magical month! And this is especially true for Germany because of the Christmas markets (Weihnachtsmärkte).
Although today you can find these Weihnachtsmärkte across all of Europe, they are in fact an old German tradition and their history can be traced back to the 14th-16th century. In fact, the Christmas markets are street markets that are simply dedicated to Christmas.
In the past, their main role was to help people prepare for the coming holidays. You were able to buy meat, vegetables and all kinds of spices. Nowadays, it's more about fun than practicality.
Berlin, with its 80 Weihnachtsmärkte spread out all over the city, is the capital of the German Christmas markets. And you won't find two identical ones. Each of them has its own atmosphere and speciality. No matter if you look for a nostalgic, bio or urban Christmas market, you will find on this trip. The link below makes some great reading on what to expect.
https://myvacationitineraries.com/berlin-christmas-markets/#:~:text=The%20WeihnachtsZauber%20Gendarmenmarkt%20is%20the,the%20German%20and%20French%20Churches
Gendarmenmarkt Christmas Market, Charlottenburg Palace Christmas market, Alexanderplatz Christmas Market (probably unavoidable given the location of the hotel!), Winter World on Potsdamer Platz, Spandau Christmas Market and more are all worth visits and during our time we will try to fit in as many as possible but if you have one that is a must see for you you can of course head off on your own.
Travel & Stay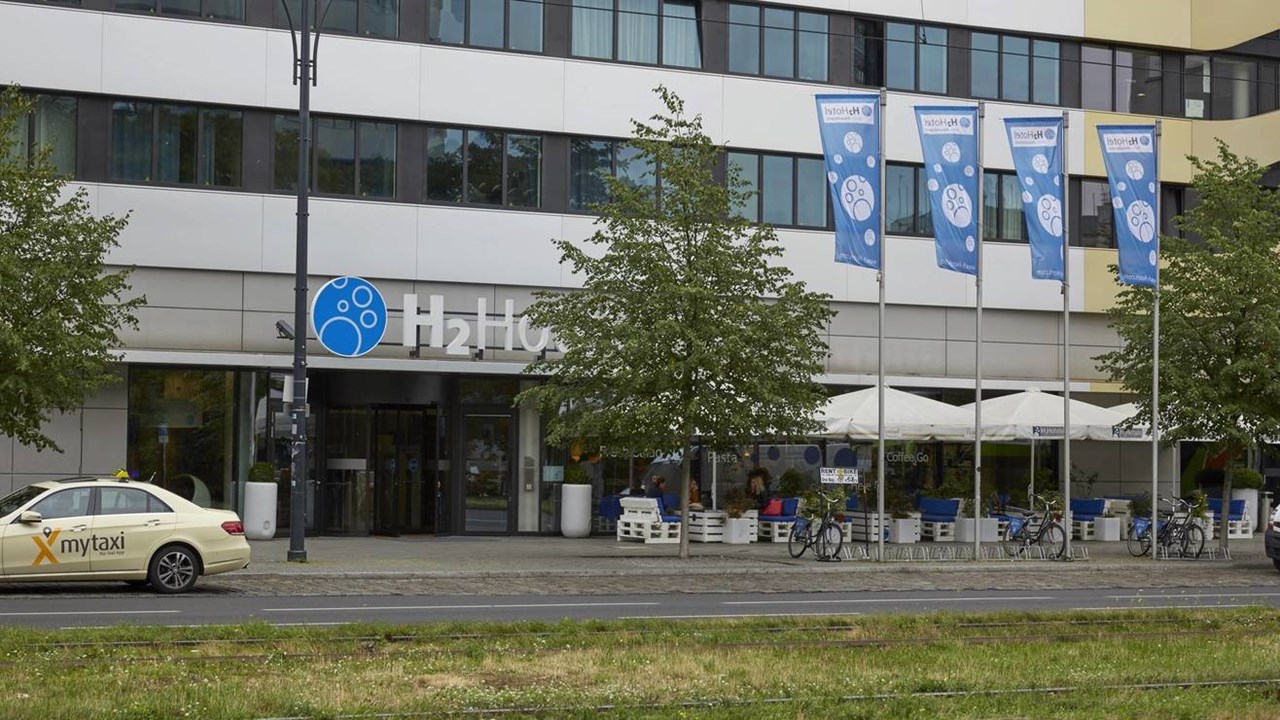 The H2 Hotel Berlin Alexanderplatz has the perfect location from which to explore Germany's capital. As one of the best reviewed in Berlin on Tripadvisor - The "Alex" - Alexanderplatz is the ideal starting point for our city trip. Relax the modern rooms with air conditioning, flat screen TV, and bathroom with separate toilet, underfloor heating, rain forest shower and hairdryer. Complimentary Wifi is included in the hotel.
Provisional Flight Information
30/11/23 Manchester to Berlin Brandenburg Dep: 1825 Arr: 2125
03/12/23 Berlin Brandenburg to Manchester Dep: 2200 Arr: 2305
Easy Jet Flight with 15kg Hold Baggage Included
30/11/23 London Luton to Berlin Brandenburg Dep: 0730 Arr: 1020
03/12/23 Berlin Brandenburg to London Luton Dep: 1740 Arr: 1835
Easy Jet Flight with 15kg Hold Baggage Included
30/11/23 Gatwick to Berlin Brandenburg Dep: 0855 Arr: 1155
03/12/23 Berlin Brandenburg to Gatwick Dep: 2135 Arr: 2240
Easy Jet Flight with 15kg Hold Baggage Included
30/11/23 Glasgow to Berlin Brandenburg Dep: 0940 Arr: 1245
03/12/23 Berlin Brandenburg to Glasgow Dep: 2135 Arr: 2255
Easy Jet Flight with 15kg Hold Baggage Included
30/11/23 London City to Berlin Brandenburg Dep: 0825 Arr: 1105
03/12/23 Berlin Brandenburg to London City Dep: 2045 Arr: 2130
British Airways Flight with 15kg Cabin Baggage Included
30/11/23 Heathrow to Berlin Brandenburg Dep: 0715 Arr: 1010
03/12/23 Berlin Brandenburg to Heathrow Dep: 11740 Arr: 1840
British Airways Flight with 15kg Cabin Baggage Included
Availability & Pricing
| Flights | Price | |
| --- | --- | --- |
| Own flight without transfers | £585.00 | Available |
| Luton | £715.00 | Available |
| Glasgow | £735.00 | Available |
| Manchester | £735.00 | Available |
| London Gatwick | £775.00 | Available |
| London City | £785.00 | Available |
| London Heathrow | £785.00 | Available |
| Accommodation | Price | |
| Place in a Double Share Room - Must be 2 | £0.00 | Sold Out |
| Place in a Twin Share Room | £0.00 | Available |
| Place in a Single Room | £195.00 | Sold Out |
| Option | Price | |
| Increase Hold luggage to 23kg - EasyJet flights | £25.00 | Available |
| Add additional hold luggage 23kg - BA flights | £36.00 | Available |
Not enough spaces left for you? Click here to join the waitlist
Passport validity
For UK passport holders your passport must be:
Issued less than 10 years before the date you enter the country (check the 'date of issue')
valid for at least 3 months after the day you plan to leave (check the 'expiry date')
You must check your passport meets these requirements before you travel. If your passport was issued before 1 October 2018, extra months may have been added to its expiry date.
Travel Insurance
Please ensure that you have adequate personal travel insurance to suit your requirements in place before you travel. Spice Escapes have arranged a scheme with Staysure who are fully authorised and regulated by the FCA (firm reference number 663617) full details of which can be found on the FCA website www.fca.org.uk. For an instant online quotation please click here.
A UK Global Health Insurance Card (GHIC) gives you the right to access state-provided healthcare during a temporary stay in the European Union (EU).
UK-issued European Health Insurance Cards (EHICs) are still valid and offer the same cover as GHICs in the EU.
Once your EHIC has expired, you'll be able to replace it with a GHIC.
NB – A GHIC/EHIC is not a replacement for travel insurance!
The latest FCO travel guidance for Germany
https://www.gov.uk/foreign-travel-advice/germany
Why Book with Spice Escapes?
40 Years' Group Travel Expertise
1300+ trips, 10000+ smiles
Not floating your boat? Check out our other Escapes…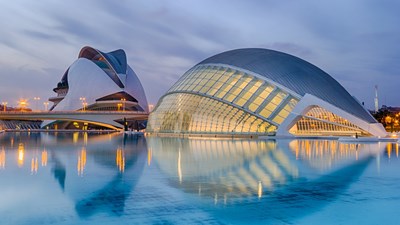 Wed 06 Mar 2024 - Sun 10 Mar 2024
Discover Valencia - a city of contrast from charming old town history to ultra modern cutting edge innovation. This 5 day break gives a little more time to enjoy the city to its fullest!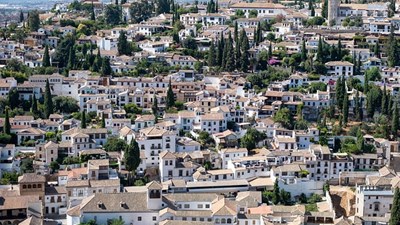 Sun 02 Jun 2024 - Sun 09 Jun 2024
The scent of orange blossom, the swish of a flamenco dress, the glimpse of a white village perched atop a crag: memories of Andalucía linger. Come and join us as we explore the wonderful region of southern Spain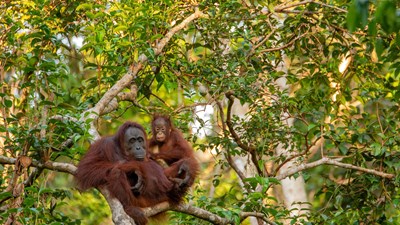 Sat 15 Jun 2024 - Fri 28 Jun 2024
Known for its beaches, ancient biodiverse rainforest and exotic wildlife, if the mystical Borneo is not on your bucket list, it should be!