Grand Canyon Rafting Experience
From the chaos of Las Vegas to the isolation of the Canyon - this is a holiday of extreme contrast!
The often used saying is surely true of this particular dream adventure - THE TRIP OF A LIFETIME!!! This will be our 21st year down the Canyon, an experience that seems to have a profound affect on all who do it, and we believe the greatest all round adventure holiday Spice Escapes offers.
"I think nothing in my life can compare to those eight days on the river with the exquisite beauty and majesty of the Grand Canyon"
"I would recommend this trip to all who long for other than the ordinary - who care for almost complete solitude, rugged beauty, unforgettable serenity - all tinged with the excitement of elemental confrontation with nature in her many moods"
"I have never, and I mean NEVER, seen such beautiful organisation and scrupulous attention to every single detail...there were no hitches, delays"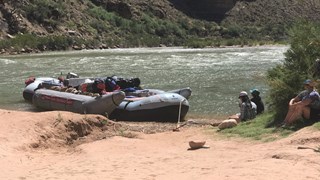 Your holiday includes
International flights
Transfers in Las Vegas
8 days Rafting, transport to & from Grand Canyon
Licensed river guides
All equipment
All food whilst rafting
Camping gear whilst rafting
Hotel accommodation Las Vegas
USA State Tax.
Your holiday extras
Sole occupancy room in Las Vegas
Personal Travel Insurance
Meals in Las Vegas
Personal extras
ESTA Visa for entry into the USA $14
Tip Kitty £150 taken with the final balance
Interim payment £1500 due 01 Nov 2023 (this is non-refundable)
Covid testing as required at the time of travel
It has to be the most varied and enjoyable holiday you can imagine. There is the high excitement in running the frequent white water rapids as well as plenty of time to enjoy the 'off river' attractions. The Grand Canyon of the Colorado contains the world's grandest scenery, a fairy tale backdrop of natural wonders and experiences, thousand feet high gorge rims enclosing wide bands of deep blue sky; shadowed bays, isolated sandy beaches. Bright moon peering over black Canyon walls, tumbling springs and cascading waterfalls, smooth opaque waters and booming rapids - its all here. This 8 day, 288 mile expedition from Lees Ferry to Lake Mead provides one of the most spectacular and enchanting journeys on earth. Some 60 great rapids all of varying degrees of difficulty punctuate the route, although exciting - all easily tackled by the large motorised rafts. The rafs hold all equipment, 14 Spicers and a guide and can tackle the largest rapids with a margin of passenger safety and comfort. At mile 179 we run Lava Falls - the fiercest rapid on the Colorado and another of the trips many highlights.
Whilst on the river all food is included, buffet breakfast tables are laden with eggs Benedict, omelettes, French toast, blueberry pancakes, sausage, bacon, fresh fruits, tea, coffee. Smorgasbord lunch means you build your own sandwich from a seemingly endless quantity of assorted breads, meats, cheeses and salads, with plenty of ice cold drinks on hand. Deluxe Dutch Oven and barbecue meals are a highlight of every evening, simply marvellous food in spectacular natural campsites. You take your own alcohol on board to help you get a goods night sleep…
Prior to the Rafting and to recuperate afterwards we have a couple of days in Las Vegas, the adult playground of America. There are plenty of activities, group meals and shows organised by the Spice Co-ordinator. Here we stop at the Luxor Hotel (or equivalent) on the famous strip. All the glitz and glam of Vegas is on hand, the shows, the slots and Casinos, you'll be mesmerised!
Location & Itinerary
Day 1 – Depart UK and arrive Las Vegas. Transfer to our hotel on the Las Vegas Strip for 3 nights.
Day 2 – Free time in Las Vegas. Your Spice Escapes host will help you to join up with other members of the group who may be looking to do similar things or you are free to explore at your leisure. Visit the famous tables in one of the immense Casinos, wander about in awe at the sheer decadence of some of the wonderful hotels, perhaps even sample the rides at the top of the Stratosphere Hotels tower! Your coordinator will be arranging breakfast meet ups so you can see the rest of the group as well as evening get togethers before heading out for something to each or maybe even one of the spectacular shows Vegas has to offer!
Day 3 – Free time in Vegas again. This evening we will transfer to a local hotel for a briefing from the Grand Canyon Rafting Company then it's back to the hotel to pack ready for your Grand Canyon departure and an early night!
Days 4-10 – It's an early start (about 0430hrs) and you are collected from the hotel an transferred to the Canyon to join your raft and crew. We have arranged with the hotel for you to leave your suitcase in storage whilst you are in the Canyon. Then get ready for 8 days of isolation and many say life changing experience!
Day 11 – The final day of rafting then you will be collected and transferred back to Las Vegas. Be prepared for a bit of a culture shock as all you've seen for the last week is nature, tranquillity, water (of course), and your fellow travellers!
Day 12 – Your final full day in Las Vegas. Tonight your coordinator will arrange a farewell meal (not included) which will often be in a destination venue.
Day 13/14 – Depart Las Vegas for your overnight flight to the UK.
Travel & Stay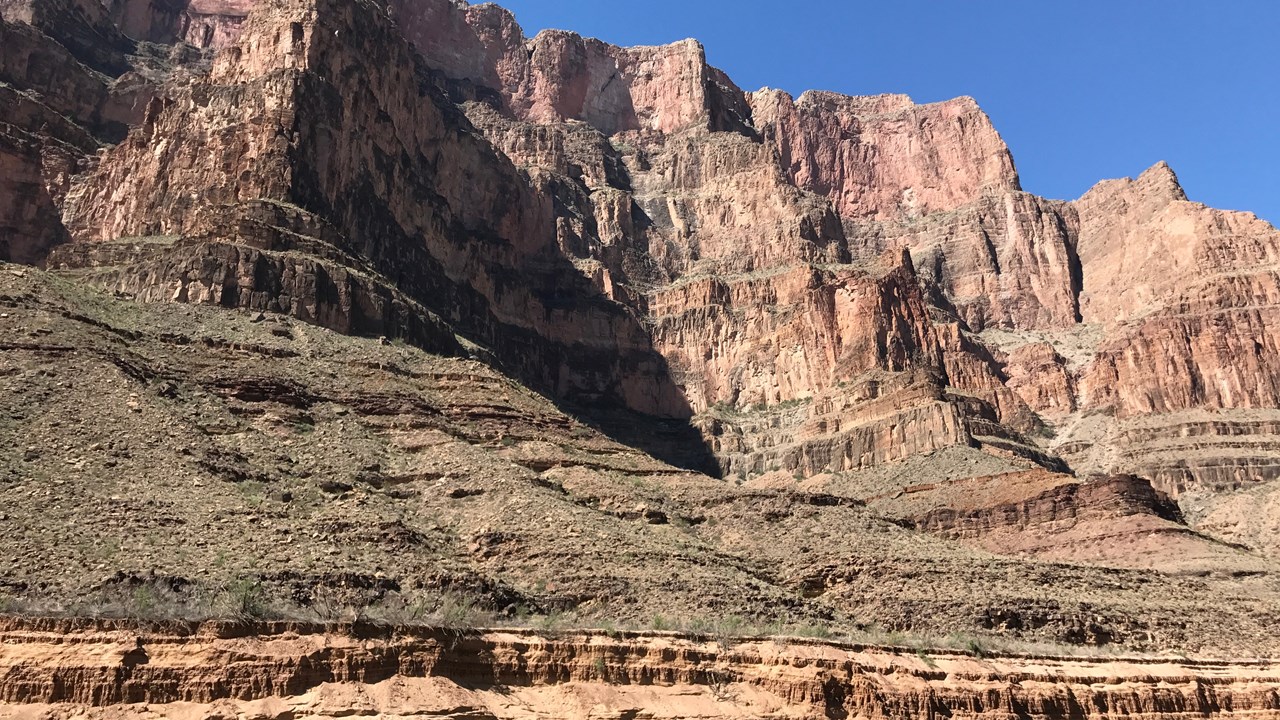 We stay in a hotel on the famous Las Vegas Strip, this gives us a great location to enjoy the delights of the city. In recent years we have used the Luxor as a base and it is our intention to do so again for this trip or use a hotel of similar standard.
Provisional Flight Information
Flights are being offered from London and Manchester but it is not possible to advise times this far before departure.
Availability & Pricing
| Accommodation | Price | |
| --- | --- | --- |
| Place in a twin share room | £0.00 | Sold Out |
| Single occupancy room (hotel only) | £300.00 | Sold Out |
| Flights | Price | |
| Own flight without transfers | £4021.00 | Sold Out |
| Heathrow | £4715.00 | Sold Out |
| Manchester | £4715.00 | Sold Out |
Not enough spaces left for you? Click here to join the waitlist
Passport validity
You should have at least 6 months remaining on your passport from the start date of your holiday and your passport must be less than 10 years old (even if it has 6 months or more left).
Travel Insurance
Please ensure that you have adequate personal travel insurance to suit your requirements in place before you travel.
The latest FCO travel guidance for the USA
https://www.gov.uk/foreign-travel-advice/usa
Why Book with Spice Escapes?
40 Years' Group Travel Expertise
1300+ trips, 10000+ smiles
Not floating your boat? Check out our other Escapes…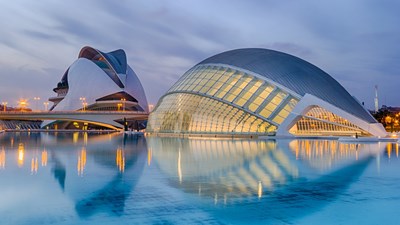 Wed 06 Mar 2024 - Sun 10 Mar 2024
Discover Valencia - a city of contrast from charming old town history to ultra modern cutting edge innovation. This 5 day break gives a little more time to enjoy the city to its fullest!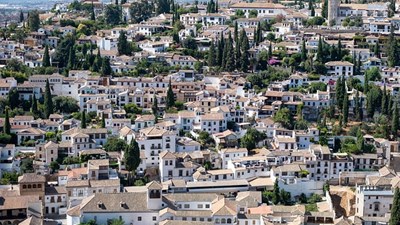 Sun 02 Jun 2024 - Sun 09 Jun 2024
The scent of orange blossom, the swish of a flamenco dress, the glimpse of a white village perched atop a crag: memories of Andalucía linger. Come and join us as we explore the wonderful region of southern Spain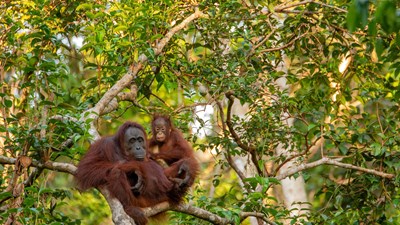 Sat 15 Jun 2024 - Fri 28 Jun 2024
Known for its beaches, ancient biodiverse rainforest and exotic wildlife, if the mystical Borneo is not on your bucket list, it should be!