Ski Les Arcs 2024
Discover one of the largest links ski areas in the world
Les Arcs together with its neighbour across the valley, La Plagne combine to form the massive Paradiski area, one of the largest ski areas in the world. A combined total of over 425km of pistes plus seemingly endless acres of off piste to explore, the Paradiski area has something for everyone and with over two thirds of the skiing at over 2,000m snow conditions are reliable throughout the season.
The tour operator for this flight inclusive holiday is Inghams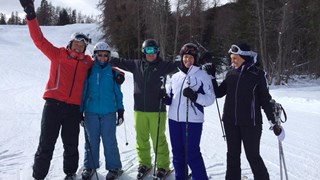 Your holiday includes
Flights
Transfers
Accommodation in twin or double share rooms
Hotel tourist tax
7 breakfasts & 7 evening meals
Spice Host
Your holiday extras
Single supplement £240
Drinks & some meals
Optional extras.
Ski Requirements – Area Lift Pass - £304; Blue Ski & boot hire from £123; Red Ski & boot hire from £143: Lessons 6 Day from £209; Ski Carriage from £40
Insurance available through Spice UK if required
A fast and efficient lift system is great news for Intermediates who will love the long, wide open runs. Advanced skiers have a huge choice of off piste and nature runs plus one of the longest runs in the Alps, a 7km challenging run from the top of the Aiguille Rouge at 3,226m to 1,200m. Beginners are also catered for with purpose built beginner zones and reputable ski schools.
Location & Itinerary
Resort Information
Skiing Levels
Beginners 4/5
Intermediates 5/5
Advanced 4/5
Snowboard 4/5
Mountain Facts
Area 425 km Paradiski
Resort Altitude 1800m
Ski Alt. From 1200m
Ski Alt. To 3226m
Runs – 126 Blue / 76 Red / 32 Black
Longest Run 7 km
Paradiski Lifts - Chairlifts 58, Draglifts 23, Gondolas 15, Funicular 1, Aerial tramway 2
Night Skiing available - Yes
Snow Cannon Coverage Yes
Snowpark Info - 2
Spice Escapes Skiing Ability Scale
Level 1~10 - Les Arcs has very good ski schools and is suited to all levels of skier.
1) First time skier, totally new to the sport (Beginner)
2) Second week skier OR has had lessons at snow dome and/or dry ski slopes (Beginner Plus)
3) Skied a few weeks and happy on green and blue runs (Lower Intermediate)
4) Skiing parallel on blues and starting to tackle reds (Intermediate)
5) Okay on reds and starting to tackle blacks (Upper Intermediate)
6) Can get down blacks, but struggles on bumps (Lower Advanced)
7) Happy on most groomed blacks and easy bumps, but finds steep bumps and off piste tricky (Advanced)
8) Can ski all bar steepest bumps and ski off piste with style except with deep powder and in poor snow conditions (Upper Advanced)
9) No problems: can ski everywhere in all manner of snow conditions (Expert)
10) Professional skier, instructor, freerider etc
Snowboarding - there are some great opportunities and a number of fun parks.
While this scale can be used to assist in your selection of resort it should be noted that all ski areas have ski schools that will be able to cater for all levels of skier in group lessons from beginner through to intermediate.
If you are more advanced and really want to hone your skills you may want to consider one to one lessons.
Travel & Stay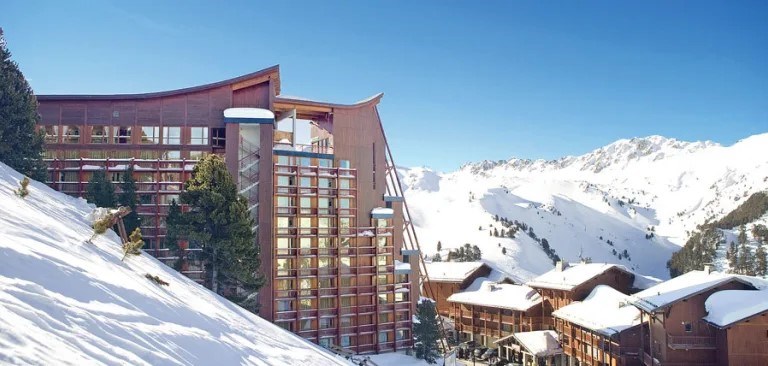 With the convenience of ski-in, ski-out, the Aiguille Rouge Hotel is right in the centre of Arc 2000. The hotel is at the foot of the slope and has a panoramic restaurant and bar that overlooks the pistes and a sun deck which is south-facing. This is the perfect place for a drink and to soak up even more of the amazing views once you've finished your day skiing.
The ski school meeting point is also very nearby and many of our guests enjoy their breakfast and evening meals overlooking the piste.
Accommodation will be in ensuite twin, double and double for sole occupancy rooms.
The hotel offers, Bar, Games Room, Daily entertainment programme after skiing, Live music once a week, Relaxation lounges, Heated boot room, In-house partner ski hire shop.
Provisional Flight Information
20/01/2024 Edinburgh to Geneva Dep: 0725 Arr: 1040
27/01/2024 Geneva to Edinburgh Dep: 1155 Arr: 1325
20/01/2024 Glasgow to Geneva Dep: 0700 Arr: 1020
27/01/2024 Geneva to Glasgow Dep: 1130 Arr: 1300
20/01/2024 Gatwick to Chambery Dep: 0650 Arr: 1000
27/01/2024 Chambery to Gatwick Dep: 1055 Arr: 1135
20/01/2024 Manchester to Chambery Dep: 0950 Arr: 1300
27/01/2024 Chambery to Manchester Dep: 1400 Arr: 1505
20/01/2024 Birmingham to Chambery Dep: 1315 Arr: 1610
27/01/2024 Chambery to Birmingham Dep: 1710 Arr: 1805
20/01/2024 Bristol to Chambery Dep: 0925 Arr: 1215
27/01/2024 Chambery to Bristol Dep: 1315 Arr: 1405
Flight additional information
Flights 22kg hold luggage allowance (Gatwick 20kg)
Ski carriage is available for skis/ snowboards & boots if required at an additional charge.
Transfer to resort from Geneva: 3 hr
Transfer to resort from Chambery: 2 hr
Availability & Pricing
| Accommodation | Price | |
| --- | --- | --- |
| Place in a Double Share Room - Must be 2 | £36.00 | Sold Out |
| Place in a Female Twin Share Room | £36.00 | Sold Out |
| Place in a Male Twin Share Room | £36.00 | Sold Out |
| Place in a Sole Occupancy Room | £276.00 | Sold Out |
| Flights | Price | |
| Bristol | £1149.00 | Sold Out |
| Edinburgh | £1149.00 | Sold Out |
| Glasgow | £1149.00 | Sold Out |
| London Gatwick | £1149.00 | Sold Out |
| Manchester | £1149.00 | Sold Out |
| Birmingham | £1199.00 | Sold Out |
| Option | Price | |
| Gatwick ski carriage | £40.00 | Sold Out |
| Manchester ski carriage | £60.00 | Sold Out |
| Birmingham ski carriage | £70.00 | Sold Out |
| Bristol ski carriage | £70.00 | Sold Out |
| Edinburgh ski carriage | £70.00 | Sold Out |
| Glasgow Ski Carriage | £70.00 | Sold Out |
| Paradiski (full area) lift pass Adult to 65-74 yea | £220.00 | Sold Out |
| Paradiski (full area) lift pass Adult to 64 years | £280.00 | Sold Out |
Not enough spaces left for you? Click here to join the waitlist
Passport validity
You should have at least 6 months remaining on your passport from the start date of your holiday and your passport must be less than 10 years old (even if it has 6 months or more left).
Travel Insurance
Please ensure that you have adequate personal travel insurance to suit your requirements in place before you travel. Spice Escapes have arranged a scheme with Staysure who are fully authorised and regulated by the FCA (firm reference number 663617) full details of which can be found on the FCA website www.fca.org.uk. For an instant online quotation please click here.
A UK Global Health Insurance Card (GHIC) gives you the right to access state-provided healthcare during a temporary stay in the European Union (EU).
UK-issued European Health Insurance Cards (EHICs) are still valid and offer the same cover as GHICs in the EU.
Once your EHIC has expired, you'll be able to replace it with a GHIC.
NB – A GHIC/EHIC is not a replacement for travel insurance!
The latest FCO travel guidance for France
Host & Everything Else
Buffet breakfast is served from 7.30 - 9.30am. There is a selection of hot drinks, fruit juices, pastries, local breads, selection of jams and spreads, hot options including eggs, bacon and sausages, cheeses, fresh fruit, cereal and yoghurts.
Buffet dinner is served from 7 - 9pm, with different themes and some items cooked to order. We will dine as a group each evening. There's a salad bar and items like charcuterie, melon, beef carpaccio and gazpacho. Main course includes grilled meats, burgers, pizza and all the vegetables. There is a choice of cheeses and desserts like cheesecake, brownies, mousse and fresh fruit salad. Red and rosé wines are included with dinner.
One raclette meal is included per week if wanted.
Why Book with Spice Escapes?
40 Years' Group Travel Expertise
1300+ trips, 10000+ smiles
Not floating your boat? Check out our other Escapes…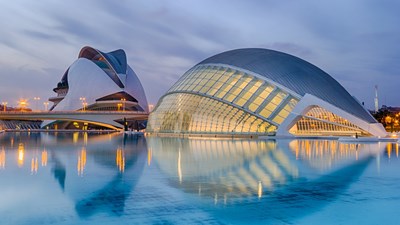 Wed 06 Mar 2024 - Sun 10 Mar 2024
Discover Valencia - a city of contrast from charming old town history to ultra modern cutting edge innovation. This 5 day break gives a little more time to enjoy the city to its fullest!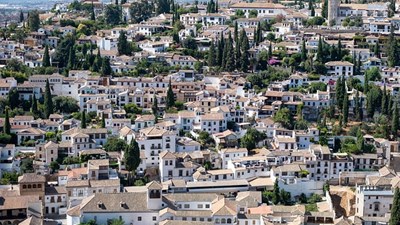 Sun 02 Jun 2024 - Sun 09 Jun 2024
The scent of orange blossom, the swish of a flamenco dress, the glimpse of a white village perched atop a crag: memories of Andalucía linger. Come and join us as we explore the wonderful region of southern Spain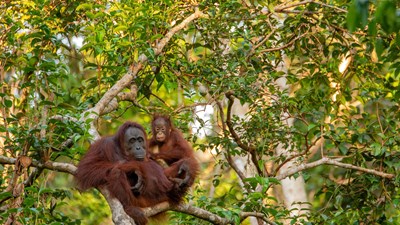 Sat 15 Jun 2024 - Fri 28 Jun 2024
Known for its beaches, ancient biodiverse rainforest and exotic wildlife, if the mystical Borneo is not on your bucket list, it should be!