Valencia before Fallas
An amazing city with an ancient history & a modern future!
Valencia is a city that breathes joy and a Mediterranean flair everywhere. Its good weather invites you to enjoy its beaches, to taste its exquisite food on the terraces and to enjoy its superb leisure and cultural offer at any time of the year and our slightly longer stay of 4 nights always you to discover this city to the max! Add to this our visit to the city is in the week building up to its Fallas Festival and this is sure to be a real treat.
The Festival of Fallas is held annually in Valencia to celebrate the coming of spring; it is great source of community pride and contributes to cultural identity of the city and so is a huge deal. We aren't there for the week of Fallas as it really is manic and the cost to stay in the city are astronomical but the week before gives us the chance the soak in the atmosphere and preparations while also exploring the city to the full. We'll also get to experience its daily firecracker extravaganza which in itself is something to behold!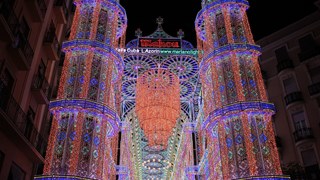 Your holiday includes
Flights
Transfers to/from hotel
24 hour Hop on/hop off city bus tour ticket
4 nights hotel accommodation
Breakfasts
City Tax
Your holiday extras
Single supplement
Some meals & drinks
Optional Excursions
Personal extras.
Personal travel insurance
Valencia has one of the Europe´s largest historical centres. More than 2000 years of history have left a deep impression and a rich artistic heritage, so this area is a must see. Both La Lonja (Silk Exchange) and the Tribunal de las Aguas (Tribunal of Waters), form part of the prestigious UNESCO World Heritage list.
The list of must-sees in the historic centre is long, with treasures such as the Cathedral and the Holy Chalice, the Mercado Central, the frescoes in the Church of San Nicolás, the Serranos Towers, the Plaza Redonda and the National Ceramics Museum, among others.
Forget about maps and get into the labyrinth of cobbled streets of the millennial neighbourhood that grew between the Muslim and Christian walls. Medieval buildings, palaces, frescoes, shops and restaurants you won't be able to resist.
Then, if its ultra modern you're after the City of Arts & Science is spectacular and you have the option to add the Valencia Tourist Card 72hrs & Entry to Oceanogràfic, Science Museum, Hemisfèric & Bioparc if you wish which gives entrance to some of city's top attractions and discounts on many other things.
Location & Itinerary
Sample Itinerary
Day 1: Arrival at Valencia Airport where you'll be met by a local representative and transfer to your hotel in Valencia.
Day 2: Make use of your included hop-on hop-off ticket to get your bearings around the city and visit some of the attractions and museums along the way. As we are approaching the "Fallas" festival, the atmosphere around town is excellent: the "barrios" are getting ready for their most important fiesta and at 2pm everyday, you can witness one of the loudest and most spectacular banger displays at the Town Hall square: the "mascletá".
Day 3: Experience the city's beaches at Las Arenas and La Malvarrosa, explore the Marina, and enjoy an authentic paella beside the sea. In the afternoon, transport yourself to the African savannah with a trip to Valencia's Bioparc!
Day 4: On your last full day, why not visit the ultra modern buildings known as the "Ciutat de les Arts i les Ciències" (The City of Art and Scinece), here you can discover the secrets of science at the Science Museum, explore the seabed at the Oceanogràfic, or take in a film at the Hemisfèric. If you have any time left over, you can enjoy a pleasant stroll through the Turia Gardens, which stretch for 8.5 kilometres along the bed of the diverted river.
Day 5: Transfer from your hotel to Valencia Airport for your flight back to the UK.
Travel & Stay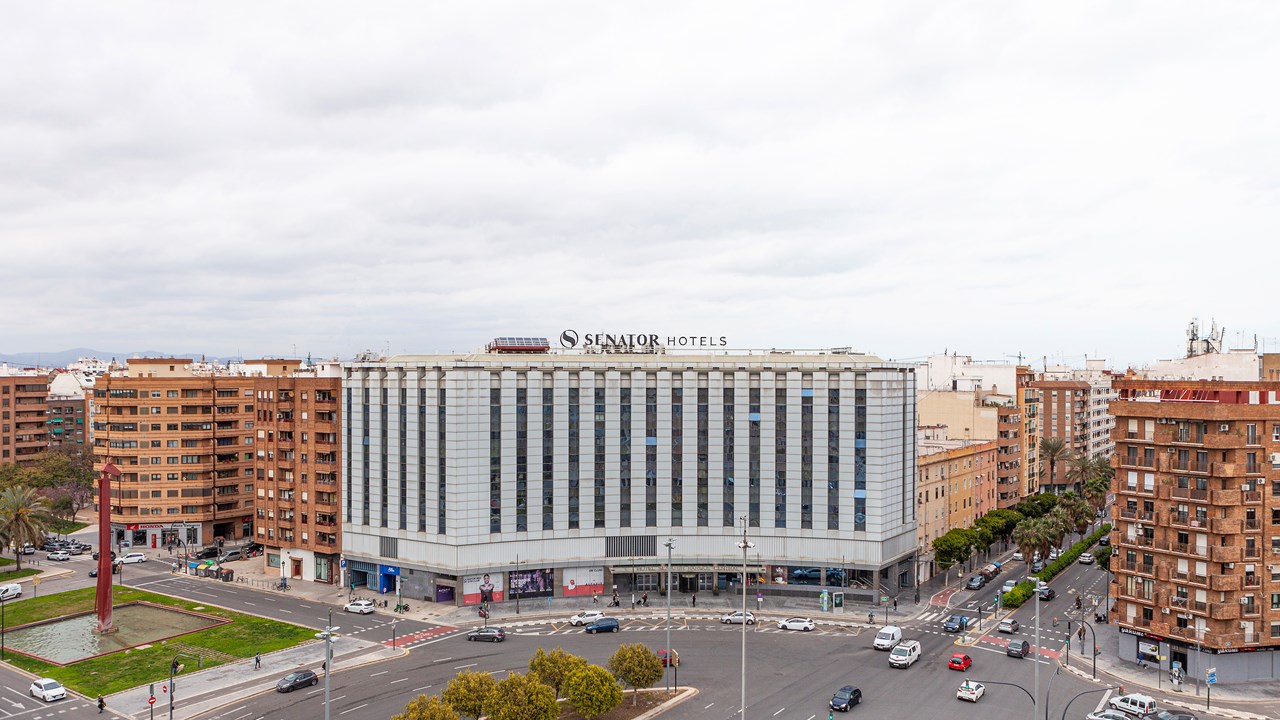 Hotel Senator Parque Central 4*
An urban 4-star hotel (local rating) located next to Valencia's old town. Designed as a hotel for business and tourism, it offers complete services for a pleasant stay, as well as a wide range of facilities which include a restaurant where you can start the day with a fantastic breakfast every morning.
HOTEL SERVICES
Reception desk 24/7
Breakfast buffet
Basic free Wi-Fi
Premium high-speed Wi-Fi (surcharge)
Air-conditioning and heating
Elevators
Restaurant
Room service *surcharge
Laundry service *surcharge
IN ROOM FACILITIES
Complimentary mineral water on arrival
Pay Phone
43" LCD TV
Coffee & tea
Air conditioning
Heating
Mini-bar (extra cost)
Free safe
Bath with shower
Hairdryer
Provisional Flight information
06/03/23 London Gatwick to Valencia Dep: 0740 Arr: 1100
10/03/23 Valencia to London Gatwick Dep: 1135 Arr: 1305
06/03/23 Manchester to Valencia Dep: 0710 Arr: 1045
10/03/23 Valencia to Manchester Dep: 1055 Arr: 1235
Included checked in luggage for Gatwick is 15kgs and for Manchester 10kgs. It is possible to increase this to Gatwick 23kgs and Manchester 20kgs for a supplement at the time of booking.
Transfers will be made together.
| Flights | Price | |
| --- | --- | --- |
| Own flight without transfers | £575.00 | Available |
| London Gatwick | £755.00 | Available |
| Manchester | £755.00 | Available |
| Manchester late rtn date | £755.00 | Sold Out |
| Accommodation | Price | |
| Place in a Double Share Room - Must be 2 | £0.00 | Available |
| Place in a Female Twin Share | £0.00 | Available |
| Place in a Male Twin Share Room | £0.00 | Available |
| Place in a Sole Occupancy Room | £219.00 | Available |
| Option | Price | |
| Increase Hold luggage to 23kg - Gatwick | £23.00 | Available |
| Increase Hold luggage to 20kg - Manchester | £28.00 | Available |
| Over 65 Valencia Tourist Card 72hrs plus entry | £74.00 | Available |
| Adult Valencia Tourist Card 72hrs plus entry | £87.00 | Available |
Not enough spaces left for you? Click here to join the waitlist
Passport validity
For UK passport holders your passport must be:
Issued less than 10 years before the date you enter the country (check the 'date of issue')
valid for at least 3 months after the day you plan to leave (check the 'expiry date')
You must check your passport meets these requirements before you travel. If your passport was issued before 1 October 2018, extra months may have been added to its expiry date.
Travel Insurance
Please ensure that you have adequate personal travel insurance to suit your requirements in place before you travel. Spice Escapes have arranged a scheme with Staysure who are fully authorised and regulated by the FCA (firm reference number 663617) full details of which can be found on the FCA website www.fca.org.uk. For an instant online quotation please click here.
A UK Global Health Insurance Card (GHIC) gives you the right to access state-provided healthcare during a temporary stay in the European Union (EU).
UK-issued European Health Insurance Cards (EHICs) are still valid and offer the same cover as GHICs in the EU.
Once your EHIC has expired, you'll be able to replace it with a GHIC.
NB – A GHIC/EHIC is not a replacement for travel insurance!
The latest FCO travel guidance for Spain
https://www.gov.uk/foreign-travel-advice/spain
Why Book with Spice Escapes?
40 Years' Group Travel Expertise
1300+ trips, 10000+ smiles
Not floating your boat? Check out our other Escapes…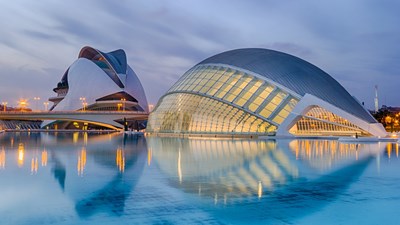 Wed 06 Mar 2024 - Sun 10 Mar 2024
Discover Valencia - a city of contrast from charming old town history to ultra modern cutting edge innovation. This 5 day break gives a little more time to enjoy the city to its fullest!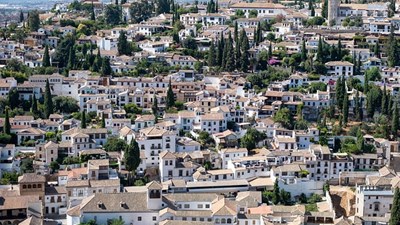 Sun 02 Jun 2024 - Sun 09 Jun 2024
The scent of orange blossom, the swish of a flamenco dress, the glimpse of a white village perched atop a crag: memories of Andalucía linger. Come and join us as we explore the wonderful region of southern Spain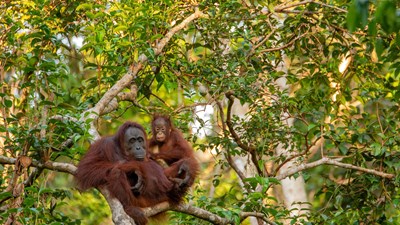 Sat 15 Jun 2024 - Fri 28 Jun 2024
Known for its beaches, ancient biodiverse rainforest and exotic wildlife, if the mystical Borneo is not on your bucket list, it should be!