Vintage Italy New Year
"You may have the universe if I may have Italy."
– Giuseppe Verdi, La Scala Opera House, Milano Musical Director
New Year is a great time of the year to visit the hills of Oltre Po, just south of Milano over the River Po. Though frequently called the 'Tuscany of the North', Oltrepò Pavese in Lombardy is fairly unknown. This area offers beautiful hills, medieval villages and castles, panoramic views, authentic Italian food and local wines. Oltrepò also happens to be the largest wine producing area of Lombardy and one of the largest in Italy, especially famous for its Pinot Nero.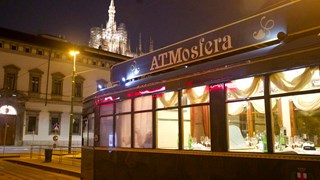 Your holiday includes
Flights
Transfers to/from hotel to airport
Airport Meet and Greet
5 Nights Bed & Breakfast Accommodation
Evening Fine Dining with Wines on a Magical 1920s Milan Vintage Tram*
4 Meals with local wines of the region & water
2 Aperitivos
New Years Eve Gala Dinner at Villa Lomellini
Lake Como with Lunch
Boat Trip on Lake Como *
Gorgonzola Town Tour with Guide
Gorgonzola Tasting with Wines
Day in Genova Liguria
Entrance to the Genova Royal Palace
Private Transport included within the Itinerary
Your holiday extras
Single supplement
Personal travel insurance
Some drinks & some meals
Optional excursions
Personal extras
Covid testing as required at the time of travel
Claire and Andrea @ WingsItaly love traveling and meeting new people and sharing their Italian discoveries. Their experiences require a level of flexibility, as Wings Italy really want you to enjoy real Italy. This adventure includes a stunning fine dining evening aboard a vintage tram in Milan as well as our Italian style New Year Gala eveing.
Location & Itinerary
Thursday 28th December 2023
Meet and greet at the airport before transferring to the Villa, depending on traffic it's about 1 hour 20 minutes.
Meet and greet welcome at Villa Lomellini with the Villa Director Eduart and his brother and number one helper Elvis, many of you may have meet them on other adventures to Italy and Albania. Here in the Villa, it's your first evening meal and the opportunity to meet your fellow travellers.
Please note the timing of the first evening meal will depend on flight arrivals.
Friday 29th December 2023
Genova
After breakfast we depart to the coastal region of Liguria and the thriving city of Genova. You will have a full day at this historical seaport, birthplace to Christopher Columbus, also visiting the Genova Palazzo Reale. Built in 1643, becoming a Royal Palace in 1824 when it was bought by the Savoy family. The Palace is one of the largest architectural complexes of the seventeenth and eighteenth centuries in Genova with reception rooms, frescoes, stuccoes, paintings, sculptures, furnishings t belonging to the noble and royal families who lived there.
Full day in Genova with lots to see and explore, returning to Oltrepo Pavese for your second evening dinner.
Saturday 30th December 2023
Visit the famous town of Gorgonzola just outside of Milan, here you will learn about the history of Gorgonzola town and the famous cheese before a private tour of the town, followed by wine and gorgonzola!
Vintage Tram Magical Fine Dining Evening
Rewind, to the 1920, a hundred years ago, the war had ended, the Spanish Influenza pandemic was over and now comes the Charleston, the first TV is invented, movies talk, and airships are flying around the world, travel is on the move, apparently Scott Fitzgerald once quoted it was "the most expensive orgy in history" so now a hundred years later, you can return to the Roaring Twenties, riding and dining on a vintage tram, a ride through history across Milan's historical sites.
Dress up in your finest 1920 attire, long cigarettes holders, please note fancy dress is completely optional, as this is all about having fun and fine dining like it's 1928!
Come on this magical journey through time aboard an elegant vintage trams. We have have 2 trams for exclusive use (numbers permitting). Menus to be defined later, with choices of Meat, fish or vegetarian and includes wines, our chefs are on board as we go.
History
In the 1920s, the trams were called Cars with trolleys", Milan like many cities was going through great investment and reform, Milan wanted to increase its transport capacity, and these are all still in operation today!
At the end of 1927 two more elegant prototypes were made and delivered to the Tranviaria Milan Company. The success was immediately clear, they were luxurious and such a big hit with the locals, travelling in style and in comfort, in the summer of 1928, 500 more were ordered and completed. To date, over a hundred "1928" still provide regular service on the Milanese tramway.
Flappers
Between 1938 and 1939, major revamps took place, wider doors, and elegant rear sitting with padded sofas covered in red velvet.
2 of the vintage restaurant trams have been brought back to their original state with the restoration of the yellow and cream colours, internal refurbishment and the wood refurbishment, and yes there is a bathroom on board too!
So if you wish, dress up in your finest attire, long cigarettes holders, "Flappers " as the new movement was called, get ready to fine dine like it's 1928! Claire says be careful, whilst wines will be flowing, uhm will there be Prohibition violations this night, be careful!
Sunday 31st December 2023
The last day of the year and welcome in the New Year, Italian style.
After breakfast we will take the short transfer (10 minutes) to the small nearby town of Casteggio. Sunday is market day, shops are open and lots of bars and cafes, pop into Bar La Roma for an Aperitivo, maybe a sing along with the Casteggio Choir, or the local Museum, and then it's back to Villa Lomellini to prepare for the New Year's Eve Gala.
Enjoy an aperitivo Spumante Reception, 4 Course Meal with Wines of Oltrepo Pavese, water and music. Another unique evening of delicious food, festive cheer and entertainment.
Monday 1st January 2024
Lake Como, here you will the opportunity to have a mini boat tour on the lake, tour of Como town, followed by lunch in a local restaurant. Please note we cannot confirm the exact times of the Como boat trip as the timetables have not yet been finalised.
Lake Como is an upscale resort known for its dramatic scenery, set against the foothills of the Alps. The lake is shaped like an upside-down Y, with 3 slender branches that meet at Bellagio. At the bottom lies the city of Como, home to Renaissance architecture and a funicular that travels up to the mountain town of Brunate.
This famous funicular has operated since 1894 and was originally operated using a steam engine. It's now electrical taking you up to the top of the city for amazing views!
Please note the funicular ride is optional and payable on the day.
Time to explore followed by lunch then returning to the Villa for a night of farewell games and a light buffet.
Tuesday 2nd January 2024
After breakfast it's time to say goodbye to Villa Lomellini, Eduart and Elvis, as we transfer you to the airport for your flights home.
Travel & Stay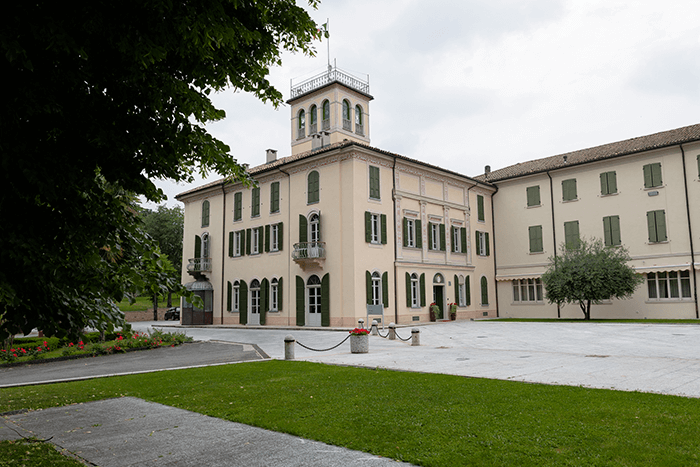 Villa Lomellini is situated in the hills of 'Oltrepo Pavese", a region full of vineyards, hills and medieval villages. The Villa is set in acres of private grounds, and has a rich history. Villa Lomellini is owned by the Roman Catholic Church and Spice can confirm that special permission has been granted to open the Villa exclusively over the New Year Period for us. Whilst a monastic centre , Villa Lomellini has a reception which is open from early morning to 23.00hrs and a cash bar service is available at certain times. All rooms are ensuite.
Http://www.villalomellini.it/index.php/en/
Please note we will always endeavour to accommodate all special requests; however, the hotel management are responsible for allocation of all the rooms.
28/12/23 London Gatwick to Milan Malpensa Dep: 1305 Arr: 1555
02/01/24 Milan Malpensa to London Gatwick Dep: 1810 Arr: 1905
28/12/23 Manchester to Munich Dep: 1055 Arr: 1355
28/12/23 Munich to Milan Malpensa Dep: 1515 Arr: 1620
02/01/24 Milan Malpensa to Munich Dep: 1930 Arr: 2045
02/01/24 Munich to Manchester Dep: 2150 Arr: 2235
28/12/23 Birmingham to Munich Dep: 1015 Arr: 1305
28/12/23 Munich to Milan Malpensa Dep: 1515 Arr: 1620
02/01/24 Milan Malpensa to Munich Dep: 1930 Arr: 2045
02/01/24 Munich to Birmingham Dep: 2155 Arr: 2230
Luggage Allowance
Small cabin Bag and 23kg hold included for all flights
Availability & Pricing
| Accommodation | Price | |
| --- | --- | --- |
| Place in a Double Share Room - Must be 2 | £0.00 | Sold Out |
| Place in a Male twin share room | £0.00 | Sold Out |
| Place in a Twin Share Room | £0.00 | Sold Out |
| Place in a Single Room | £200.00 | Sold Out |
| Flights | Price | |
| Own flight without transfers | £1235.00 | Sold Out |
| London Gatwick | £1455.00 | Sold Out |
| Birmingham | £1535.00 | Sold Out |
| Manchester | £1535.00 | Sold Out |
Not enough spaces left for you? Click here to join the waitlist
For UK passport holders your passport must be:
Issued less than 10 years before the date you enter the country (check the 'date of issue')
valid for at least 3 months after the day you plan to leave (check the 'expiry date')
You must check your passport meets these requirements before you travel. If your passport was issued before 1 October 2018, extra months may have been added to its expiry date.
Travel Insurance
Please ensure that you have adequate personal travel insurance to suit your requirements in place before you travel. Spice Escapes have arranged a scheme with Staysure who are fully authorised and regulated by the FCA (firm reference number 663617) full details of which can be found on the FCA website www.fca.org.uk. For an instant online quotation please click here.
A UK Global Health Insurance Card (GHIC) gives you the right to access state-provided healthcare during a temporary stay in the European Union (EU).
UK-issued European Health Insurance Cards (EHICs) are still valid and offer the same cover as GHICs in the EU.
Once your EHIC has expired, you'll be able to replace it with a GHIC.
NB – A GHIC/EHIC is not a replacement for travel insurance!
The latest FCO travel guidance for Italy
Why Book with Spice Escapes?
40 Years' Group Travel Expertise
1300+ trips, 10000+ smiles
Not floating your boat? Check out our other Escapes…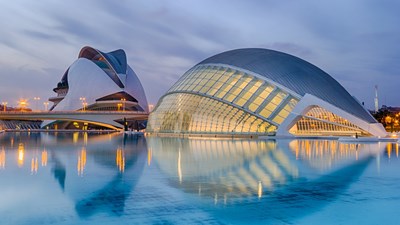 Wed 06 Mar 2024 - Sun 10 Mar 2024
Discover Valencia - a city of contrast from charming old town history to ultra modern cutting edge innovation. This 5 day break gives a little more time to enjoy the city to its fullest!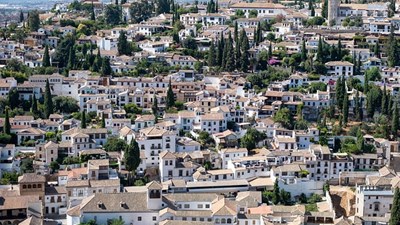 Sun 02 Jun 2024 - Sun 09 Jun 2024
The scent of orange blossom, the swish of a flamenco dress, the glimpse of a white village perched atop a crag: memories of Andalucía linger. Come and join us as we explore the wonderful region of southern Spain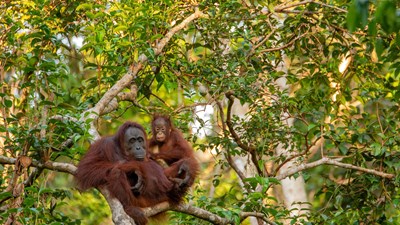 Sat 15 Jun 2024 - Fri 28 Jun 2024
Known for its beaches, ancient biodiverse rainforest and exotic wildlife, if the mystical Borneo is not on your bucket list, it should be!